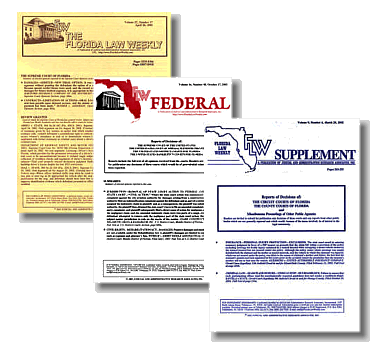 Opinions published in The Florida Law Weekly, FLW Federal, and FLW Supplement are accessible for on-line research, but are password protected. Services include:

Searching of published opinions, as well as opinions to be published in the upcoming issue
Preview of opinions to be published in the next issue
Subject matter indexes, cumulative and current
Summaries of selected Florida Supreme Court opinions for the current Florida Law Weekly issue

(Each of the above provides links to any opinion of interest.)

These services are available to current print subscribers, but you may also subscribe to just the on-line version.